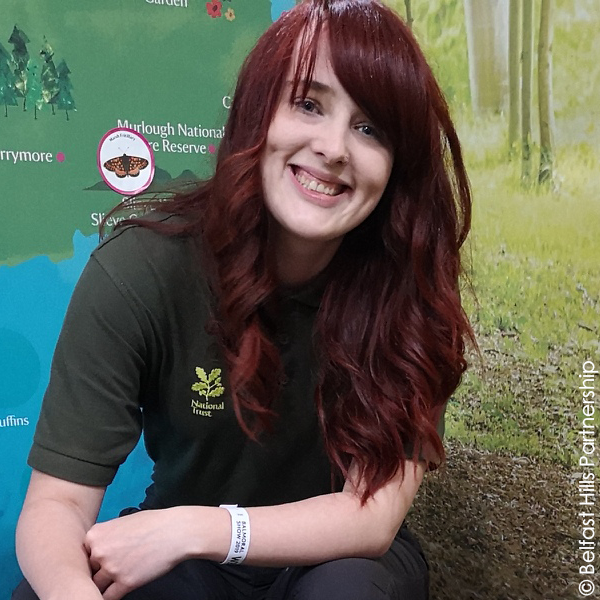 24 year old Alanna had just given birth to her daughter and was working a part-time bar job. She joined Belfast Hills Bright Future and immediately fell in love with all things outdoors! She really valued the teamworking, communication skills and confidence she gained. She was also able to do a John Muir Award, allowing her to gain qualifications whilst working outside. When she completed the project, she used her experience to secure a job as an Assistant Ranger at the National Trust. She was able to take young people on guided walks and introduce them to wildflowers, butterflies and bumblebees, which before they would have walked past without noticing them.
Alanna used the skills and motivation gained through taking part in the Belfast Hills Bright Future to secure positions both with the National Trust and a local charity called Colin Glen Trust. However, she has just secured a job on a 'Wild Youth' project which is a legacy project run by Ulster Wildlife and the Belfast Hills Partnership following on from their work through Our Bright Future. Alanna will now be helping other local young people fall in love with all things outdoors!
'Before I took part in the programme, I thought a career in conservation would be far-fetched, that only people with university degrees would be suitable. But through the programme I developed key skills needed in order to help me gain a great job in a field I love. Our Bright Future has helped change my life dramatically!