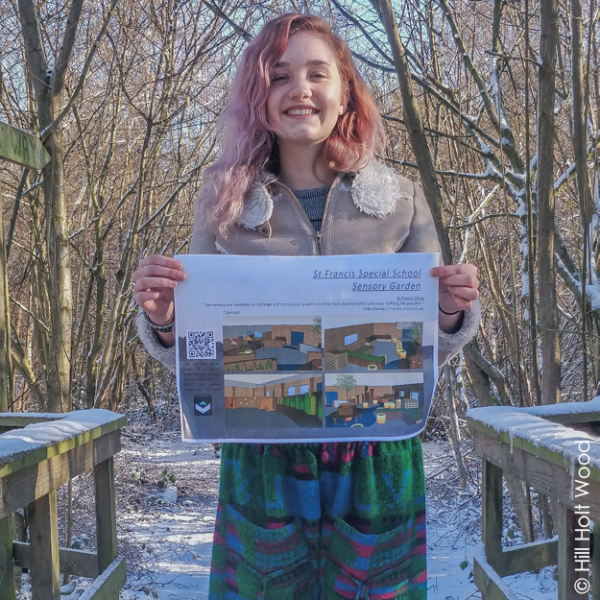 18 year old Amy wanted to pursue a career in architecture but struggled at Sixth Form. After dropping out she spent a year doing heritage woodcraft at Hill Holt Wood. When the staff learnt that she was independently studying for her A-levels at home they offered her the opportunity to do a Level 3 NVQ in Design too. As part of this course she designed a sensory garden for a local special school. As the school had limited funds for the project she successfully applied for funding from another Our Bright Future project; UnLtd's Spaces 4 Change. Working with some of the students from the school she created the garden for staff and students to enjoy.
'It's difficult to express how grateful I am to Hill Holt Wood for opening this qualification, as beforehand it looked like I had to sacrifice my aspirations because mainstream education didn't suit me.'
Find out more about

Growing Up Green

in Lincolnshire and

Spaces 4 Change

funding across the UK

.