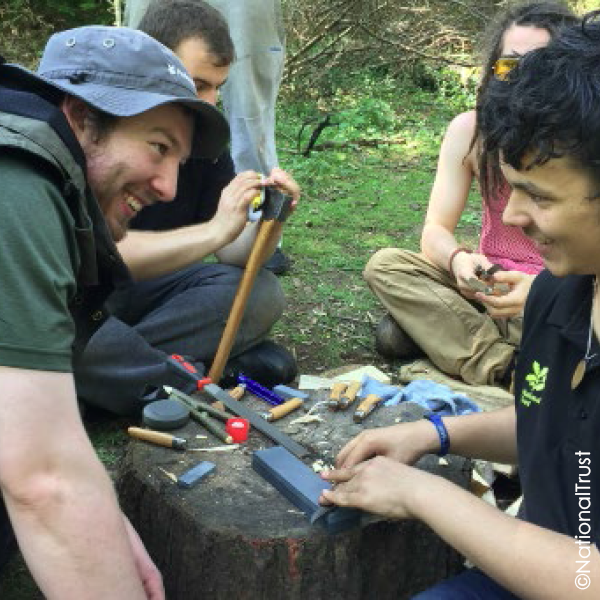 23 year old Daniel grew up on a council estate. He was set on going to university but dropped out of college during A-levels. He didn't know what to do and lost confidence. He had always loved visiting National Trust reserves and thought that an outdoor career would suit him. He spent two years attending the Green Academies Project and studied for an NVQ in land-based conservation. He is now a community ranger for GAP and leads the 11-16-year-old Urban Rangers group which meets after school. He finds that because he has a similar background to the young people coming to the group they can really relate to him.
'Volunteering and studying with GAP has given me the chance to do something that I have always wanted to do. Without the help and support of everyone involved I GAP I wouldn't have had the opportunity to go from a student to staff and progress on to do a job that I love.'
Find out more about the
Green Academies Project
in Newcastle, Manchester, Birmingham, Wrexham and London.