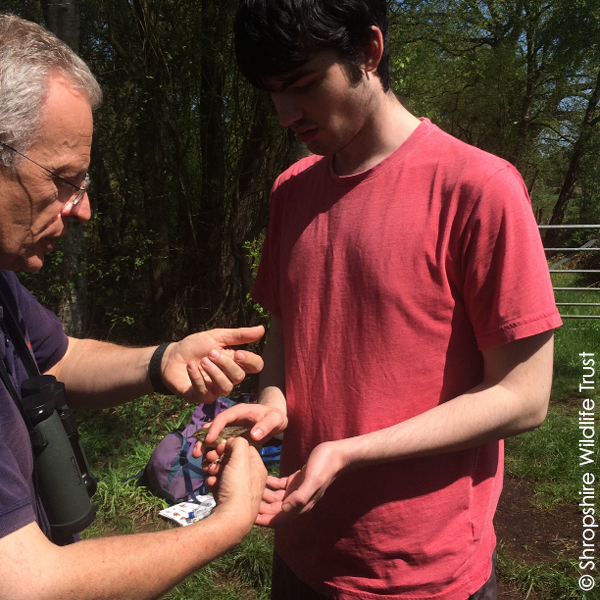 22 year old Steven has dyspraxia and Asperger's syndrome, and often battles with anxiety. He had always been interested in natural history and joined Growing Confidence to learn new wildlife identification skills and improve his understanding of habitat management. He enjoyed getting to know new people and found that the physical work improved his coordination, which he can struggle with because of his dyspraxia.  
'I am especially grateful for the Growing Confidence project for helping to improve my dexterity and practical aptitude, as well as my social confidence.'
 Find out more about Growing Confidence in Shropshire here.